Die Erfolgsstory unseres Kurzfilms FREIBADSINFONIE geht weiter!   
FABIAN GAMPER wurde für seine grossartige Leistung mit dem  "DEUTSCHEN KAMERAPREIS 2018"  ausgezeichnet.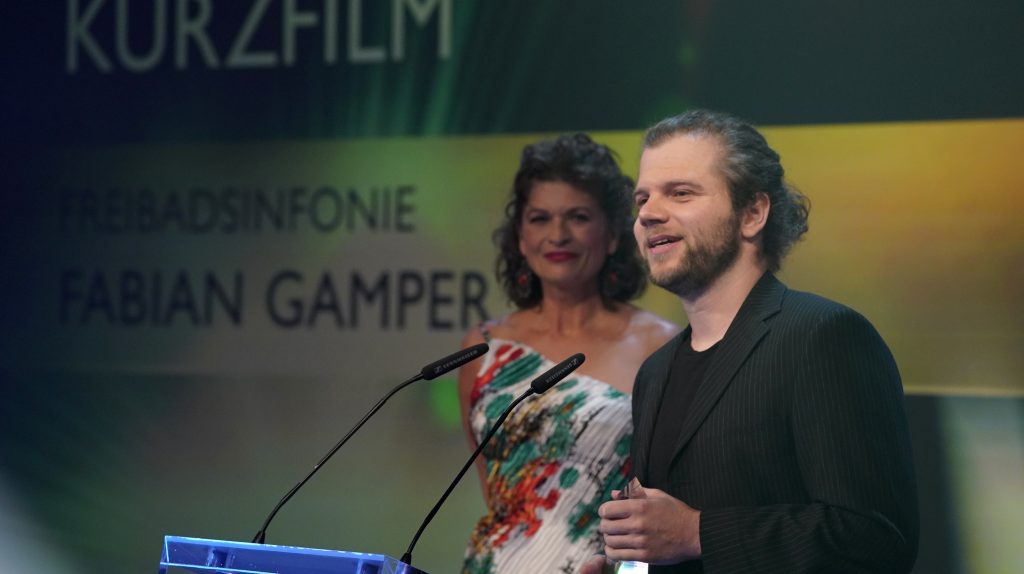 Als Laudatorin war es mir eine grosse Freude und Ehre, ihm diesen wertvollen Preis überreichen zu dürfen.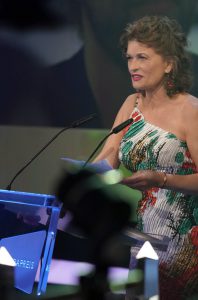 Jurybegründung:  "Freibadsinfonie", ein Film von 30 Minuten Länge, erzählt von einem Tag im Schwimmbad. Die Umsetzung ist in bezwingendem Schwarz-Weiß gehalten, das nie manieriert wirkt. Fabian Gamper verwandelt das sehnsuchtsvolle Blau des Wassers in ein strahlendes Hellgrau schwebenden Glücks. Er beherrscht das Vokabular des Kameramanns souverän, spielt elegant mit Perspektiven, Brennweiten und Bewegungen ohne je ins Effekthascherische abzugleiten. Im chaotischen Durcheinander der Liegewiese oder am Beckenrand entdeckt er Linien und Achsen, mit denen er einen Raum öffnet für die Freuden, Abenteuer und kleinen Dramen eines Sommertages."
Cast: Hans-Maria Darnov; Katrin Flues; Holger Kraft; Micky Jukovic; Robert Menke, Leander Menzel; Anne Rohde; Gabrielle Scharnitzky, Carolin Spiess                                                                                                                                                        
Regie: Sinje Koehler
Buch: Raphaela Te Pass  
Produktion:  Filmakademie Baden-Wuerttemberg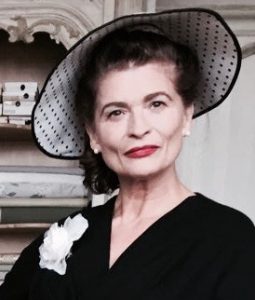 November 2017 :   
Dreh für den ARD/SWR – Zweiteiler  über die Wirtschaftswunderfrau "AENNE BURDA".
Mit der wunderbaren Katharina Wackernagel in der Hauptrolle – unter der grossartigen Regie von Franziska Meletzky; Kostümbildnerin Katharina Ost. Ein herzliches Dankeschön  an Casting Director Anja Dihrberg.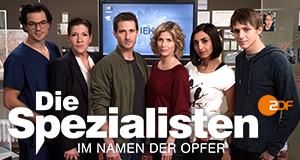 Oktober 2017 :   
Ein wundervoller Dreh für die ZDF – Erfolgsserie "Die Spezialisten – Im Namen der Opfer" mit den grossartigen Kollegen Valerie Niehaus und Matthias Weidenhöfer unter der klugen und liebevollen Regie von Gero Weinreuter ist zu Ende. Danke Euch 3!  Ihr seid die Spezialisten!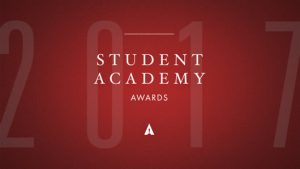 Unser bezaubernder Film "FREIBADSINFONIE — Blue Summer Symphony" unter der Regie von Sinje Koehler, Regie-Studentin an der renommierten Ludwigsburger Filmakademie  ist als Finalist im Rennen und für den "STUDENT ACADEMY AWARD 2017" – den "STUDENTEN OSCAR 2017" -nominiert!!! Wir sind so glücklich!
Die offizielle Ankündigung der Academy of Motion Picture, Arts and Science und Informationen zu den einzelnen Nominierten und deren Filme, finden Sie hier:
http://www.oscars.org/news/meet-2017-student-academy-awards-finalists
TALKSHOW BEI FAMILY TV " DAS GROSSE VERLIEBT IN BERLIN – SPEZIAL"  
Am  Dienstag, 15. August, 20.15h
10 Jahre nach Ende der erfolgreichen SAT 1 Telenova "Verliebt in Berlin"  trifft sich ein Teil unseres Hauptcasts vor der Kamera wieder. 
Wir werden 7 sein und über unsere Wege sprechen, die wir in diesen vergangenen 10 Jahren gegangen sind. Ich freue mich sehr meine Kollegen wiederzusehen!!!! Das wird ein FEST!!
http://familytv.de/Willkommen-Zuhause.php
SEHSÜCHTE 46th STUDENT FILM FESTIVAL POTSDAM
Saturday, 29.April 2017 18:30h  Kino 1

"FREIBADSINFONIE — Blue Summer Symphony"
Regie: Sinje Koehler Buch: Raphaela Te Pass  
Produktion: Filmakademie Ludwigsburg
"FREIBADSINFONIE" begleitet fünf Menschen episodenartig an einem Nachmittag im Freibad. Alle haben mit unterschiedlichen Problemen und KOnflikten zu kämpfen. Zwischen schreienden Kindern, halbnackten Menschen und dem Geruch von Sonnencreme und Pommes Frittes, wird jeder von ihnen mit der Banalität des Alltags konfrontiert.  
Gabrielle als Schauspielerin IRENE, die aus gutem Grund nicht erkannt werden will, doch gnadenlos von BARBARA (Carolin Spiess), einem früheren Fan, belästigt wird.
CAST: Hans-Maria Darnov, Hannah Kraft, Holger Kraft, Emanuel Macwen, Robert Menke, Leander Menzel, Anne Rohde, Gabrielle Scharnitzky, Carolin Spiess, Daniel Toos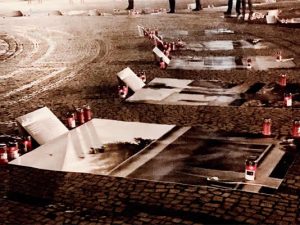 LAMPEDUSA 361 – KUNSTINSTALLATION VOR DER DRESDNER SEMPER OPER                      
Dresdner Friedenspreis                                                                                                                    
Allein 2016 ertranken 5000 Menschen auf ihrer Flucht nach Europa. Die Foto-Installation "Lampedusa 361" auf dem Theaterplatz Dresden dokumentiert vom 10.-14. Februar 2017 das sinnlose Sterben der vielen Menschen und lässt mit einer Art Gräberfeld die Dimension der Tragödie erahnen, die fast täglich stattfindet.                                                            
Für die Fotos der Installation zeichnen verantwortlich: Oliver Killig, Carsten Sander, Gabrielle Scharnitzky, Martina Hahn
Rede von Ex-Bundesinnenminister Gerhart Baum (im Rahmen des Dresdner Friedenspreises) zur Verleihung des Dresdner Friedenspreises…
KUNSTPROJEKT "LAMPEDUSA 361" IM MDR…
KUNSTPROJEKT "LAMPEDUSA 361" BEI 3SAT…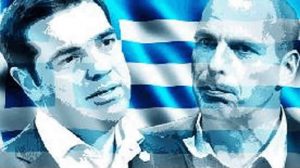 "A GREEK DRAMA" BBC4 Hörspiel im Rahmen der "THE DOCUMENTARY SERIES"
In diesem Sommer, als Griechenland mit seinen Gläubigern über Monate die Bedingungen eines Finanzierungsprogramms diskutierte, hielten nur ein paar Wenige das Schicksal einer Nation – und damit vielleicht des gesamten europäischen Projektes – in ihren Händen. Sie trafen sich hinter verschlossenen Türen. Dort, in aller Verschwiegenheit, brachten sie sich selbst und alle von uns, an den Rand des Abgrunds. Dieses Drama erzählt die Geschichte dieser aufwühlenden Monate.
Gabrielle als ANGELA MERKEL
Ausstrahlung am Freitag, 18. Dezember 2015 um 15.15h GMT (14.15h London), danach auf IPlayer für 30 Tage verfügbar. http://www.bbc.co.uk/programmes/b06s1s5x
World Service: 
Mehrfache Ausstrahlung ab dem 20. Dezember 2015, auch als Download verfügbar. 
http://www.bbc.co.uk/programmes/p039s7kl

"A GREEK DRAMA" BBC4 Hörspiel im Rahmen der "THE DOCUMENTARY" Reihe
Cast:
Alexis Tsipras: George Georgiou
Yanis Varoufakis: Pano Masti
Jeroen Dijsselbloem: Tice Oakfield
Angela Merkel: Gabrielle Scharnitzky
Wolfgang Schäuble: Erich Redman
George Chouliarakis: Christopher Sciueref
Illias Kartalis: John Ioannou
Narrator: Nathalie Armin
All other parts played by members of the cast
Music:
Sacha PuttnamMusic: Sacha Puttnam
Sound Design: Steve Bond
Sound Editor:James Morgan
Writer: Matthew Solon
Researcher: Chloe Hadjimatheou
Director: John Dryden
Producer: Emma Hearn
Executive Producer: Richard Knight
A Goldhawk and BBC Radio Current Affairs production for BBC Radio 4.
Für schnelle Bearbeitung Ihrer Anfragen, wenden Sie sich bitte an meine Agentur: 
CRAWFORDTALENTS  INTERNATIONAL  ACTORS Management Agency  
CAPRICE CRAWFORD
Uhlandstrasse 53 . 10719 Berlin (Germany)
T.   +49 (0)   30 346 58 918|
M . + 49 (0)  172 3088868
Für Events, Galas, Presse-Termine, Interviews,  Moderation von Veranstaltungen und Autogrammanfragen*  kontaktieren Sie bitte meine Assistentin: 
Kerstin Matthies
Auguste-Viktoria-Strasse 42 . 14199 Berlin (Germany)
T.   +49 (0)    30  897 38723
M.  +49 (0)    177  854 4076
* Für Zusendung von Autogrammen, vergessen Sie bitte nicht, einen frankierten Rückumschlag beizulegen.

matthies@gabriellescharnitzky.com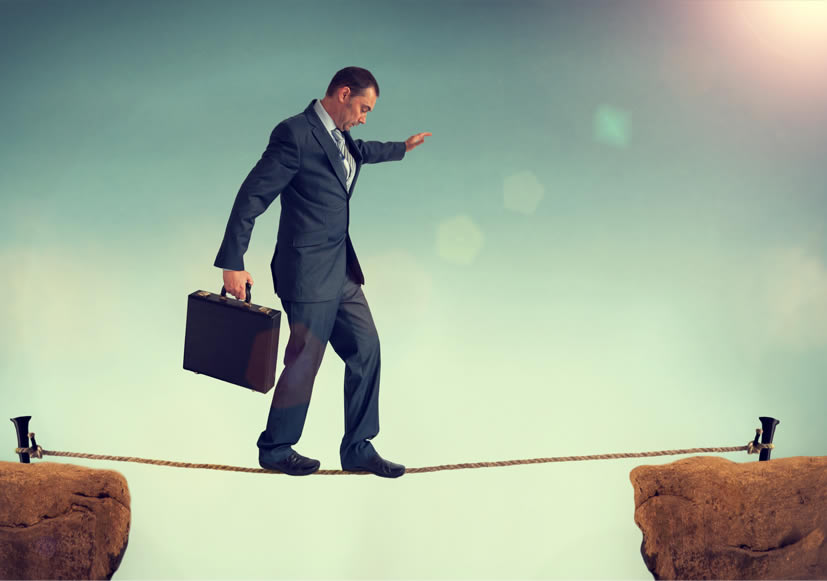 Gabrielle Scharnitzky arbeitet seit fast 20 Jahren als Beraterin, Mentorin und Transformations Coach für Schauspieler, Kunstschaffende und Menschen aller Berufsparten.

Das aktuelle LIVE ONLINE TRAINING

"DIE ROLLE DEINES LEBENS"
Der Wille und die Bereitschaft alte Rollen abzulegen und neue Perspektiven einzunehmen, ist meinen Klienten gemeinsam. Denn mit neuer Rolle im Leben, kommen neue Aufgaben und diese mit Begeisterung zu erfüllen und grosse (wie auch kleine) Ziele zu verwirklichen, gelingt vor allem dann besonders gut, wenn das im Einklang mit der wahren Lebensaufgabe geschieht.
Dieses Training hilft Dir dabei, Deine Lebensaufgabe (wieder) zu entdecken.
"Alles ist Energie, und dazu ist nicht mehr zu sagen. Wenn du dich einschwingst in die Frequenz der Wirklichkeit, die du anstrebst, dann kannst du nicht verhindern, dass sich diese manifestiert. Es kann nicht anders sein. Das ist nicht Philosophie. Das ist Physik."

Albert Einstein